I wonder how
Larry Grayson
would have survived in this century?
Despite the fact people say I look and act like a cross between he and Dame Joan Collins
albeit
a reasonably butch version (of both) . it was an odd era when one could be as
Camp as a Pink Koala Bear
and get away with murder.
Look at the songs we all sang along with..
*What a Gay Day"
"My Friend Everhard"
"Shut that Door"
and my favourite..
"Who's Stuffing your Turkey This Christmas"
And Larry was heterosexual
! Or that's what my Mum used to say..
"it's all an act"
she said.
Which reminds me of that wonderful line written by
Barry Humphries
(hetero) in that weird 1970's film
Barry McKenzie
when Bazza is at a party and a pompous
Hooray Henry
type says to him..
"is it true Australia is full of homosexuals?"
and Bazza replies..
" nah that's just the publicity we put out to attract the Pommie migrants"
## Oddly enough, Hooray Henry was spot on..I've never been in a country with so many gays and lesbians..on every street corner!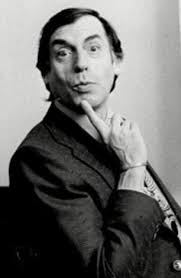 archive.org/details/13013.LarryGrayson.W...ThisChristmas_201708